Vehicle insurance
Vehicle insurance outside Europe
General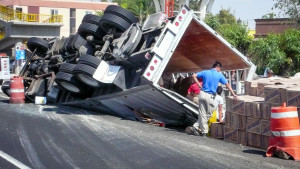 In distant non-European countries, the German car insurance is not valid. There are various providers have established, the insurance packages for specific regions (z.B. several countries in North America or South America) offer.
In some countries in these regions, these insurance packages are not accepted, so that there is a local insurance must be taken on the spot.
Subscribe or unsubscribe vehicle while traveling?
Part of the traveler reports the vehicle during the trip from, to save the car tax. Lt. our information must be registered in one country a vehicle, to legally drive in other countries may.
A abgemeldetes vehicle is not legally on the road and in case of damage it is not unlikely, that the insurance does not pay! Some insurance expressly declare and check that in case of damage, even after!
Insurance Germany
Without the vehicle log, can not be terminated, the domestic insurance, since compulsory insurance in Germany.
Some German insurance forego production of evidence (z.B. Shipping documents) to the contributions of the travel time or they will refund later.
This should be clarified in time, optionally around the vehicle. to insure some time before traveling in a corresponding company.
Mark
In countries outside Europe we use copies of the license plates on the vehicle and stow the originals safely in the vehicle. Strange Number plates from Europe are nice trophies for locals or the police screwed when Falschparken happy times as a "deposit" from. If the originals are missing, was later in Germany Anger. Our copies are of kennzeichenversand.de
Caution: On the streets in the customs of a German harbor the Highway Code applies. One can only move with the original license plate the vehicle there. Us is a case known, in which a customs official wg. Copies of license plates called the police.
Vehicle insurance Panamericana
A list of insurance for the motorhome in North America and South America can be found on PanamericanaInfo.com. Insurance companies are divided by region:
Vehicle insurance South America (Argentina, Uruguay, Brazil, Paraguay, Bolivia, Chile, Peru)
The contracts concluded by us Insurances are listed below.
Insurance Canada – USA
For our stay in Canada and USA, we have completed over Seabrige a car insurance for six months at Thum Insurance. As we have also shipped over Seabridge, it has just happened.
In retrospect, that was not a good decision!
A one-month extension of the insurance has not been over Seabridge possible - only three or six months. The refund of unused periods of insurance is also excluded.
For travelers, which depend on flexibility, is not such an inflexible insurance portable. Nor do we originally thought, that we need to extend.
So we were just before Christmas without insurance renewal amid the California desert "in the rain" left!
Under customer-oriented products, we understand something else!
AAA in La Quinta could not insure, as a California driver's license is the minimum requirement to take out insurance.
The company Nowag insurance has helped us out of a jam and uninsured procured over the holidays tailored to our needs and to extremely low cost insurance for a month. That's customer service!
Had we known the difference before, We were the same gone to Nowag Insurance. We would like to thank Mr Nowag at this point once again cordially!
Addresses
Update 2015: Nowag insurance no longer exists!
K.H. Nowag Insurance
Platanenring 15b
D-63110 Rodgau
Telephone: +49 6106 16960
Telefax: +49 6106 13520
E-Mail: nowag@t-online.de
TourInsure GmbH
Herrengraben 5
D-20459 Hamburg
Telephone: + 49 40 25 17 21 50
Telefax: + 49 40 25 17 21 21
E-Mail: Service@TourInsure.de
Website: http://www.tourinsure.de
Seabridge
Wilhelm-Heinrich-Weg 13
D-40231 Dusseldorf
Telephone: +49 211 210 80 83
Telefax: +49 211 210 80 97
E-Mail: seabridge@t-online.de
Website: http://www.seabridge-tours.de
Insurance Mexico
In many states in Mexico liability insurance is required by law.
AAA / GNP Seguros
We have the six-month indemnity insurance in La Quinta (USA) completed at AAA. The insurance company is GNP Seguros
Costs: USD 203 (Retail price including. Tax and Fees)
The insurance policy includes the provision of a security, with a serious accident a kind of "pre-trial detention can be" avoided.
Note: The AAA employee could choose only to nationality in Canada / USA at the computer. A phone call to the help desk has solved the problem (manual correction on the printouts).
More options
At the border in Calexico (USA) There are some offices, providing such insurance. One should pay attention to the amount of coverage, since the legally required coverage levels are relatively low.
Online Insurance: The website mexadventure.com offers the creation of online services to, eluting with different services has the choice between different insurance. Again, only to nationality in Canada can or. USA selected. A call could this problem if necessary. solve.
Addresses
AAA Travel
La Quinta District Office
46050 Washington St (direkt am HWY 111)
La Quinta, CA 92253
Telephone: (760) 771-1162