Pura Vida in Costa Rica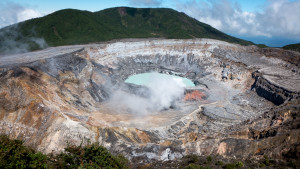 Costa Rica, also known as the Switzerland of Central America, is due to its enormous biodiversity (Plants and animals) definitely a destination for nature lovers. Through the tropical climate, Costa Rica is very green and has primary- and secondary forest.
plants, which are known in Germany as a small houseplants, grow there several meters high.
The volcanic mountain chain, mainly stratovolcanoes, are part of the Pacific Ring of Fire.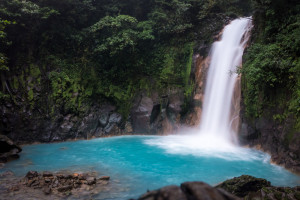 Costa Rica relies on the conservation and tries to correct mistakes of the past.
Architecturally Costa Rica appears rather modest and has only sporadically to offer interesting buildings.
Overall, Costa Rica made a fairly tidy and safe impression. The price level may well be compared with Germany, but this does not apply to the income.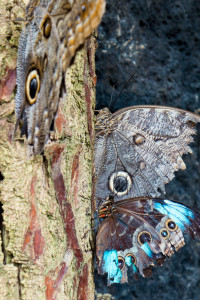 With its broad nature, can Ticas & Ticos, be called as the inhabitants of Costa Rica, providing at least in rural areas partly self. In cities usually wear men and women to the livelihood of the family in.
The entrance fees often seem overpriced, sometimes they are definitely and accurately then we read the relevant reviews (La Paz Waterfall Gardens) only afterwards.
Many things are repeated (Waterfalls, Animals, Plants etc.) and so you do not have thankfully accept each plated listing. Often the prices are excellent in Costa Rican Colon and in the US dollar and both currencies accepted.
For wildlife observation (z.B. Monteverde, Gerardo de Dota) you should definitely make an appointment with a Guide.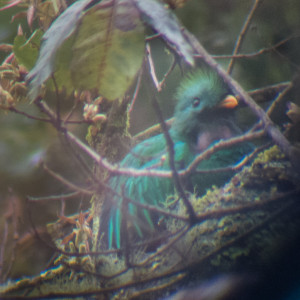 The guides usually have a spotting scope (Telescope, Spotting Scope) with stand there and know the places, where reside the animals.
if available, you should bring his smartphone. The small camera of the smartphone is better suited for photographing through the spotting scope, than the larger objectives of compact cameras. For DSLRs own tripod is mandatory!
In Monteverde we can Victorino (victorinomonteverde@gmail.com) Guide as highly recommended. For 20 USD per person we are with him ca. 4 Hours on the road and see many different birds (even the Gods Bird Quetzal) and other animals (Snake, Faultier, Aguti).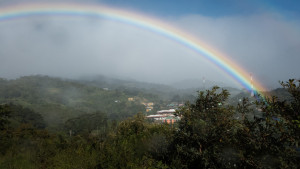 At the visited sites and the driven route, we do not detail in this travel report on Costa Rica a.
In the following photos we let the images and their captions speak.
Most of the pictures of this travelogue were taken with the compact camera Lumix LX-7. For us it is an experiment to create the travelogue with a compact camera.
Costa Rica in pictures
"In every creature of nature the wonderful lives."
(Aristotle, 384-322 in. Chr.)
https://www.reisestationen.de/wp-content/uploads/costa-rica-2014-04.jpg
835
1485
Joachim
https://www.reisestationen.de/wp-content/uploads/reisestationen2.png
Joachim
2015-08-08 06:28:28
2015-10-09 02:10:37
Looking for the Gods Bird